Welcome!

The Oregon Schools Foundation was started over 20 years ago by forward-thinking community members who were passionate in their support of public education within Oregon City Schools.


---
Inaugural Annual Fund
The purpose of Oregon Schools Foundation is to build support in our community and raise funds for public education.
The Inaugural Annual Fund campaign was launched June 15, 2015. It is our goal to raise $10,000 to support the students of Oregon City Schools. This funding will directly benefit our students through the programs listed under our Programs tab.
Click here to see our Case for Support.
If you did not receive a mailing and would like to support OSF's Annual Fund, you may do so by
clicking here for the Contribution Form
and either making a secure online donation or mail a check with the form. Thank you for your consideration.
---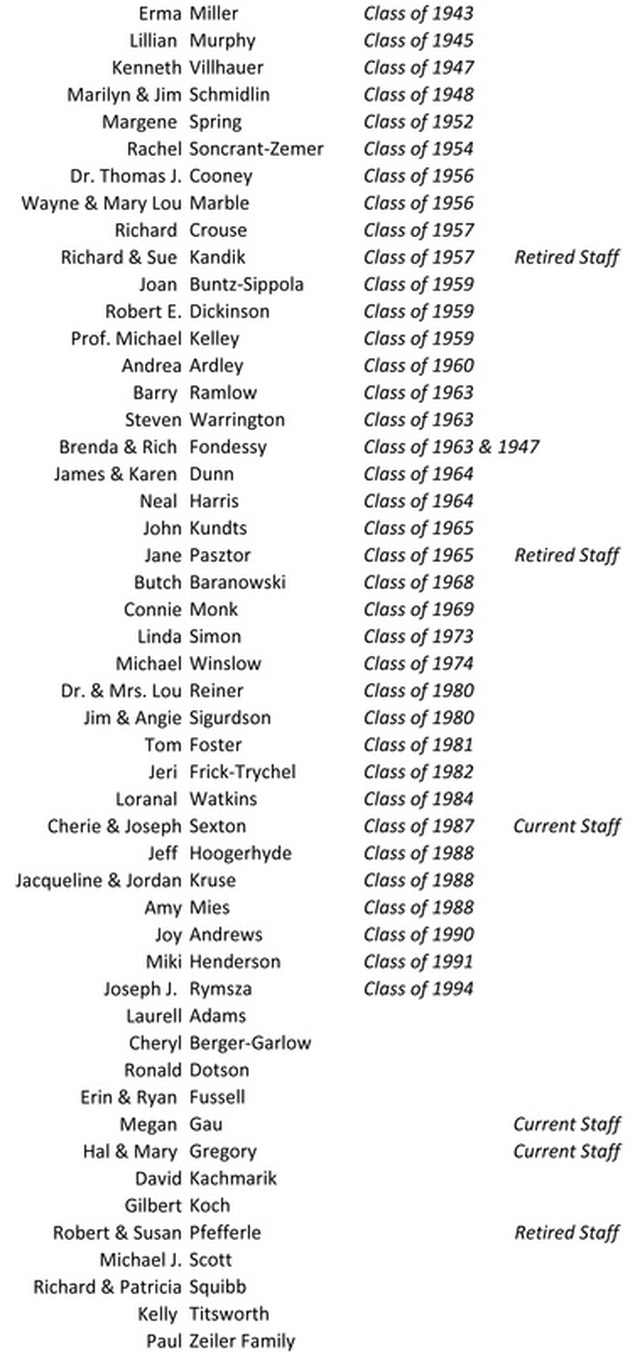 THANK YOU
to the following donors that have contributed to OSF's Inaugural Annual Fund through July 29.

Our work could not be
accomplished without you!

Giving inspires giving!

If you are interested in contributing to the Oregon Schools Foundation, you may still do so.

We have reached 50% of our 2015 Annual Fund goal.






---
---
2015-16 Grants Awarded
---